The reality is that we need to make money to survive.  However, there are a select few of us that get to consider ourselves "the lucky ones" that get paid to fulfill our purpose, and for me that purpose has and will always be filmmaking. 
How do you become one of the "lucky ones"? And to be brutally honest, how do you know when the time has come to grapple with the understanding that you should probably move on to something new – regardless of all the drive, passion and dedication you may have. When there is still time to pursue something else. As to my first point, we need money to sustain our lives (Unless of course you have an unlimited trust fund – today's blog isn't for you) 
In this blog I go into detail about every-time I really truly considered 'opting out' and question the spectrum of how much of your creativity and talent you are willing to abandon to pay the bills.
The quote ' do what you love and you will never work a day in your life',  is bullsh*t. I call myself a 'lucky one',  because I am making a living by doing what I enjoy, but that doesn't mean that I don't work hard. Every film I make is a war with myself, a constant creative battle. Talent and recognition does not mean you work less, it actually makes it more difficult. As you progress towards this mirage of a finish line it starts to get further and further away. I constantly strive to be better. Not just as a filmmaker but in every aspect of my life. Being good at something and sustaining it is tough, although I may love it, there are multiple times I ask myself if all of this, even writing this blog post right now, is 'worth it'. 
Being hired as a creative is not as straightforward as working a corporate job. Moments of inspiration can require immediate attention and this can take away from valuable time with loved ones. These times have often forced me to ask myself 'if the juice is worth the squeeze'. Is this positively affecting my livelihood? Like time with my newborn son, Seth. 
One mantra that lives constantly in my mind is "happiness equals reality over expectation" which suggests that one's happiness is dependent on how closely their reality, their opportunities, aligns with their expectations. It implies that when our expectations are met or exceeded, we experience a sense of happiness and contentment. However, if our expectations are unrealistic, it can lead to disappointment or furthermore a perpetual cycle of unfulfillment. This notion underscores the importance of managing our expectations, setting realistic goals, and cultivating a positive mindset. By aligning our expectations with the reality of our circumstances, we increase our chances of finding happiness and maintaining a greater sense of fulfilment in life. 
It reminds us that true happiness lies not only in achieving our desires but also in finding joy and gratitude in the present moment. 
A year ago I did a speech at the Cannes Lion Festival where I outlined the 10 little things in life that can lead to big things. These will help you to keep going, to NOT OPT OUT, well, not just yet at least. If you are close, these will  give you one last shot at pursuing your passion. 
1) You are most important.
Every single day when you wake up in the morning, check in with yourself first before checking in on social media. Or anything else. I got stuck in a vicious cycle of immediately checking my work mails which caused immense anxiety. Check in on your health both Physical and Mental and make sure that no matter what your stresses and times of adversity are in check in both mentally and physically. The best investment you make in your life is in yourself, to ensure that you will perform at your best ability in the workspace as well as be the best mother/father, friend, partner, boss, colleague or loved one to those around you. Exactly 87 Days ago today I started journaling. Theres a great app called 'Day One' that I use to write a morning affirmation in as well as just to remind myself that no matter what, I'll come out ok. 
2) Learn how to quieten your mind.
There is a brilliant Indian word 'Rasasvada' that means 'the taste of bliss in the absence of thought'. Everyday I try to get to the ocean or a body of water and submerge in it for 20 – 30 minutes – This really helps me silence my mind. By doing this I can access chambers of creativity that come from deep within me.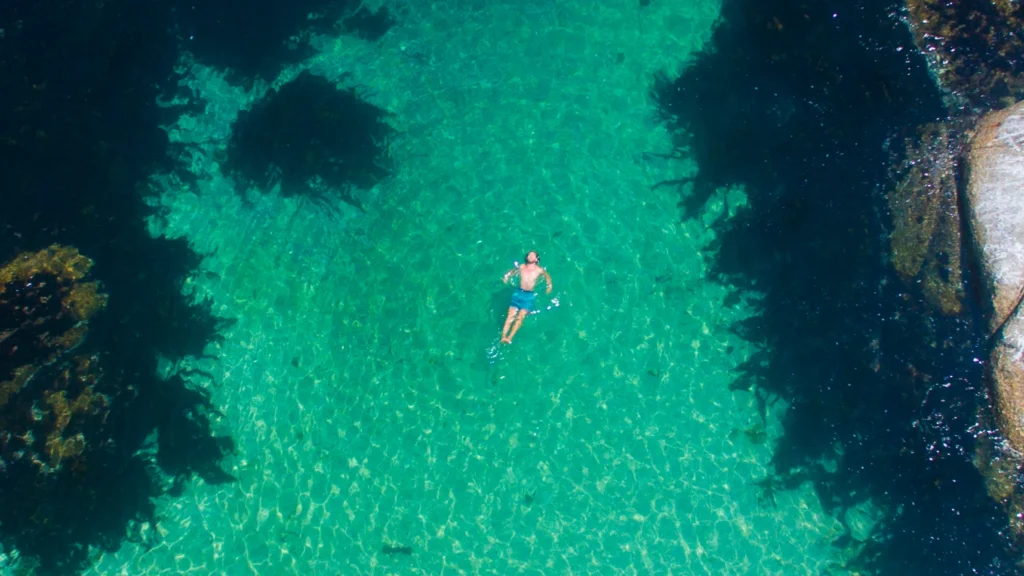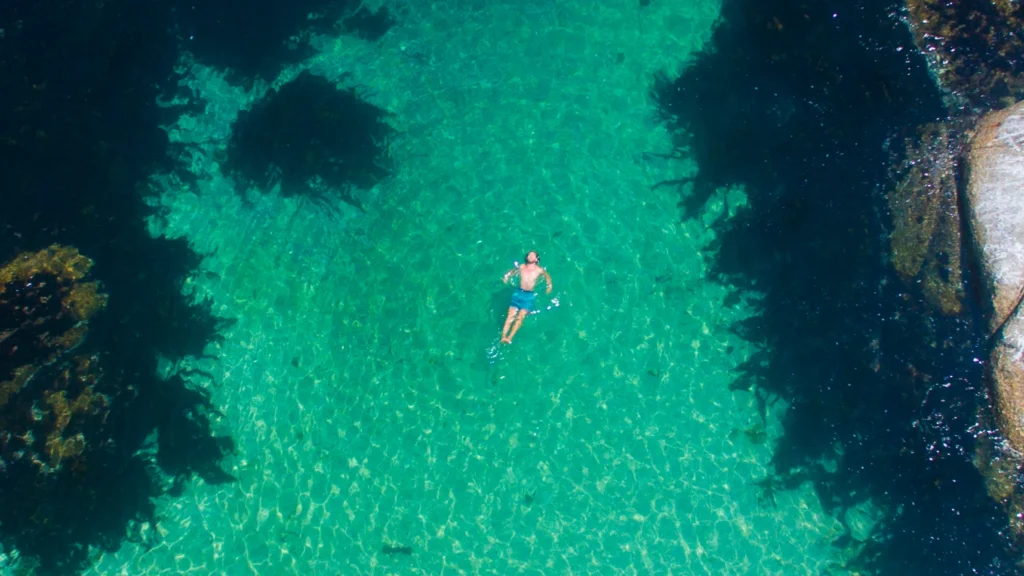 3) Read more.
One of the core principles and rules I encourage my staff at my Company JOE to follow is that reading a book a week can have a drastic impact on your writing, creativity, inspiration and imagination. It gets your mind working by attaching words to psychological imagery. If you are looking for a comprehensive reading list to kickstart your weekly binge be sure to check out my second Blog Post – How to turn your BORING Storytelling into ENGAGING Narratives – where I breakdown the 10 best books that every filmmaker must read. 
4) Be a good person.
Networking is everything. Every job I've ever gotten has been through my relationships with highly skilled creatives, that I have been building and continually working on for the last 15 years. Be sure to treat everyone with respect (This goes without saying, but Iv'e let a form of deluded 'status' make me become a d*ck at times – which has always back-fired). Irrespective of their role in the workplace every person should be treated equally. Not only will this make you a better person in general, but also help you by forming strong and long lasting relationships with people in all aspects of life, you never know what these could lead to. The two things that you need to be successful, is to add value and to be liked. So be a good person.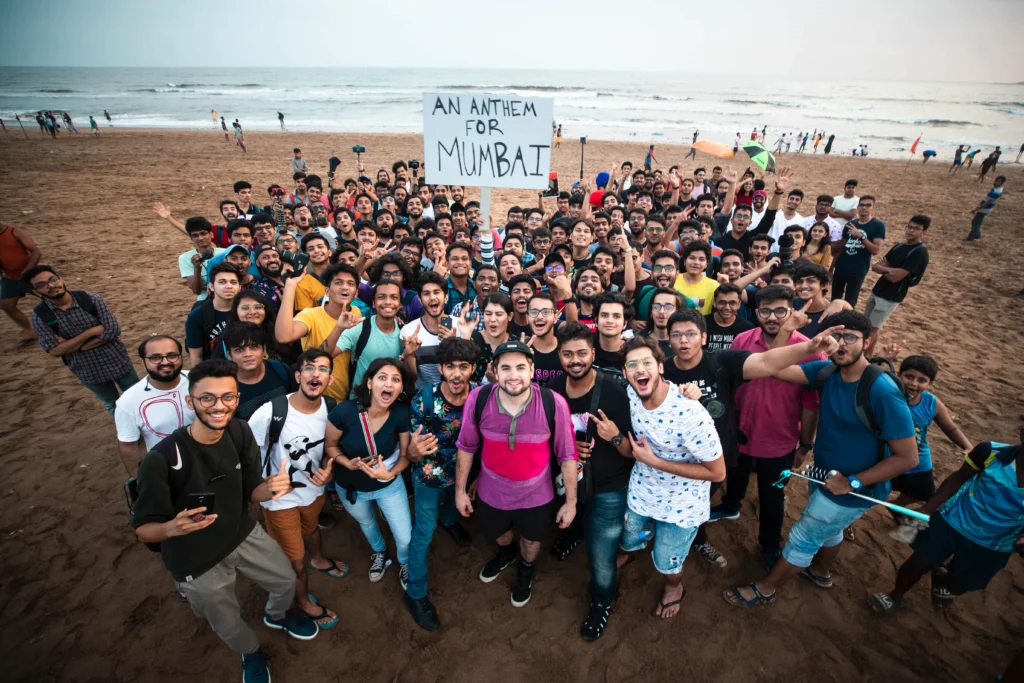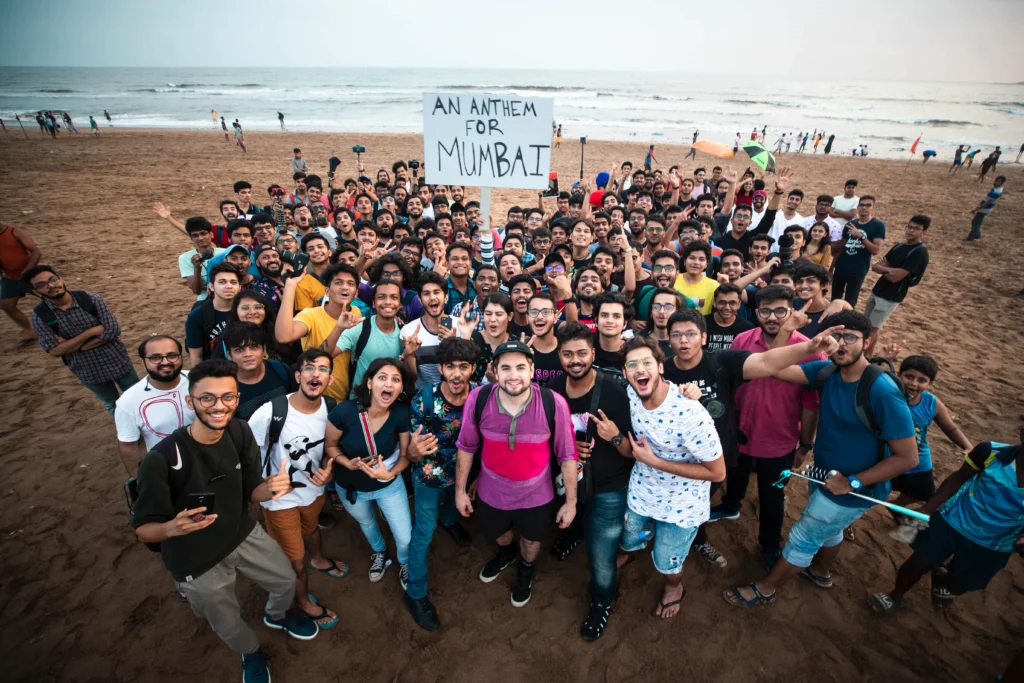 5) Hang in the right places.
I landed my first big ad by hanging out at a bar (haha this sounds like an oxymoron for someone who doesn't drink) that I knew all the creatives from top tier agencies would go to after work, hoping to get my shot at pitching one of them my ideas I had for TV Commercials and by chance met a creative that took a liking to my style of storytelling and he gave me the shot of my lifetime. My first Major International Commercial that won multiple awards across the globe and really platformed me as a young film director. This was around 7 years ago. 
6) 50% Innovation, 50% Efficiency
You can never have enough time and managing that time allows for everything to run like clockwork. Keeping on top of tasks, deadlines and projects can allow you to dedicate time to innovation, ideation and imagination. I always tell my team to make sure the task is done by the deadline, it does not matter how you get there just ensure it is done on time even if this impacts your creative desire to make the best possible film, as to my point above, you have to learn to abandon parts of your creativity to pay the bills and in this case keep your job haha. However, if balanced correctly you should have sufficient time in order to innovate. There is a very fine line between the two. 
7) Exercise.
 One thing I find in common with the every successful person I interact with is that they all exercise daily. Linking back to point one, you are most important – your health and well being is most important. I try to go for a run every morning before a cold water plunge to clear my head and think about the day – So many of my ideas come to me while I'm running. Spending time with my thoughts can inspire creativity from deep within me. I also surf, box and gym around 4 times a week. This too is another way to keep my mind in check and maintain a healthy balance in my lifestyle. There are ample studies on how exercise effects your overall mood and reduce stress, personally it makes me feel like I've already achieved something great before starting my work day. 
8) Stop listening to answer, and start listening to understand.
When people are talking to you, giving you feedback, telling stories or even just chatting; if you can listen to understand what they are saying and comprehend the crux of what they are telling you, you will be far more likeable because 'interested is interesting'. People like people who are interested in what they have to say. Secondly, you will learn far more listening to others speak than through the sound of your own voice. Be aware of developing a cognitive dissonance to others beliefs and also try to keep an open mind. It is very common, especially amongst younger people, to always try and push their righteousness, as I guess one of the most common desires for all humans is to feel 'heard'. By doing this you are not actually gaining any value from that person, rather just telling them what you already know. This can make you come across as a know-it-all and oftentimes very unlikable.
9) How do you know where you're going if you don't have a detailed road map?
Write out your goals. I do this daily with an hour to hour to do list. I also have a checklist for the week, then month, then year. This is how to create long lasting internal affirmation. Constantly achieving incremental goals is a lot more motivating. Keeping track of productivity can massively help boost efficiency and innovation.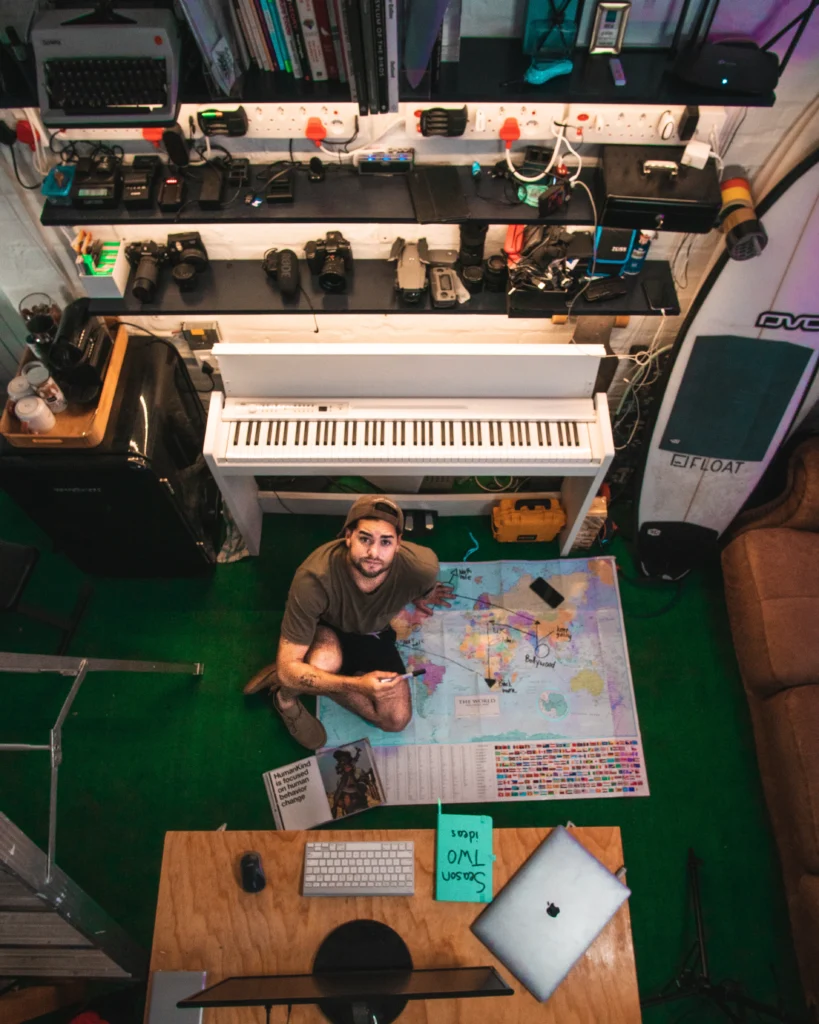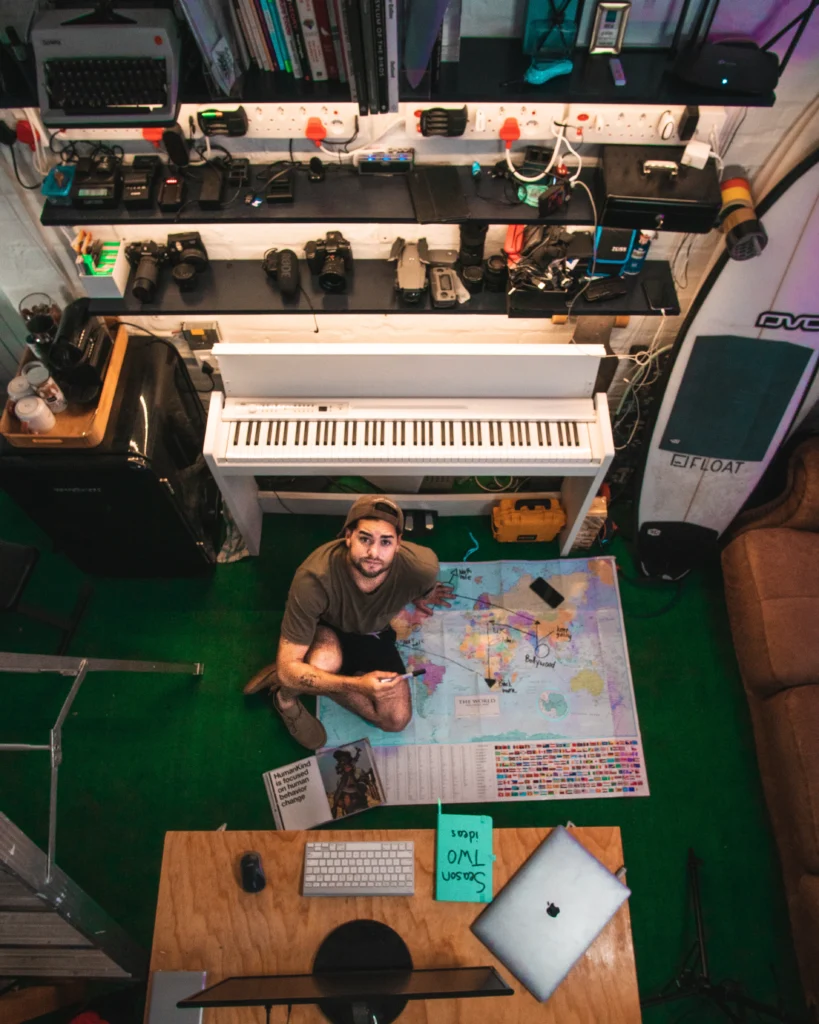 10) Give back.
If you asked me what the most fulfilling job would be, it would be easing human suffering through art. When MrBeast came to me a year ago and asked me to take charge of the Philanthropy videos I could not think of anything more fulfilling. The mission of our Philanthropy content is to share the stories of 10s of thousands of people around the world and do our part to ease human suffering. These films have often made me realise how much I take for granted in my own life, whether it's running water, electricity or even a pair of shoes. And giving back can not only be in the literal sense, but also by passing on knowledge to those I believe in.
If you are still reading this it means that you truly do want to make it in your respective field. So hats off to you because this definitely wasn't an easy read, but I hope that it adds valuable insight. I will leave you with one last quote I recently heard. 'Most lessons have to be experienced before they can be understood'. 
Read last week's blog : HOW TO MAKE VIRAL VIDEOS – FT. MRBEAST